Validating Robust and High-Throughput Methods for Various Food Matrices
Looking for an improved method for arsenic speciation? Interested to find out how switching to a new fast HPLC-ICP-MS method can offer advantages for analysis of food- and food-related matrices? If so, Spectroscopy Solutions in association with Agilent Technologies offers a webinar presentation focusing on robust, validated methods for accurate and reliable determination of arsenic species in food using two different HPLC-ICP-MS methods.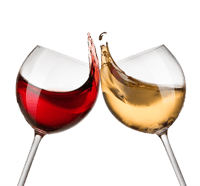 What will be covered?
In this webinar UC Davis (Food Safety and Measurement Facility), and Agilent Technologies will
present results for wines tested for arsenic species concentrations using two different HPLC-ICP-MS methods. Results will also be presented from a multi-laboratory validation (MLV) that demonstrates that the U.S. FDA method for As in fruit juice – Elemental Analysis Manual (EAM) §4.10 – could be extended to include wine samples. In addition, details of a fast (less than 2 minutes per sample), fit-for-purpose method that has been developed for routine, high-throughput iAs screening of foodstuffs (including rice) will be given, together with a look at the regulations that apply in the testing of a variety food matrices and beverages.

What will you learn?
Practical approach to arsenic speciation following FDA EAM §4.10 method
Extension of EAM §4.10 to other beverage products
Development of a fast HPLC-ICP-MS method for As speciation for rice and wine
This webinar will be broadcast at three different times. Please select the broadcast that is most appropriate for you. If the times of this event are not convenient, still register and you'll automatically receive a link to the on-demand version as soon as it is ready.

Presenters

Dr Susan Ebeler
Professor of Viticulture and Enology
(University of California, Davis, USA)



Courtney Tanabe
PhD Candidate
(University of California, Davis, USA)

Dr Jenny Nelson
Application Scientist (Agilent Technologies, USA)
Adjunct Professor of Viticulture and Enology (University of California, Davis, USA)

Register now and discover fast HPLC-ICP-MS methods for Arsenic speciation