Want to know how differential mobility separation technology can improve your LC-MS/MS analysis? Then sign up for this educational presentation...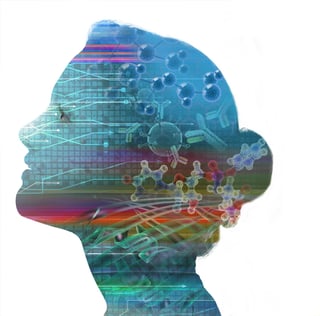 Over the years, LC-MS/MS has become the method of choice for detection in many application areas (e.g., pharmaceutical development, drug doping, food testing, clinical application, etc.). Many of these application areas stimulated the development of chromatographic separation material and hardware to improve the selectivity and sensitivity of LC-MS/MS in that last decade. However, in many instances, the chromatographic separation of isoforms and isobaric species can still be challenging, even when MS/MS is used for detection.

SelexION® differential mobility separation technology (DMS) device can be used to separate analyte ions in the gas phase prior to MS analysis, and it can be used to enhance the selectivity of LC-MS analysis. As DMS effectively separates ions in the gas phase, changing the properties of the surrounding gas by controlled addition of vapors can lead to further increases in selectivity for analysis.

To offer a better understanding of this technology and its applications and benefits Separation Science, in collaboration with SCIEX, offers a presentation covering this key insights into this methodology. The talk is given by Yves Le Blanc, a Senior Research Scientist and technical manager of the Applied Research Group at SCIEX. Yves's main areas of interest are applications of hybrid MS-based technologies for qualitative and quantitative analysis across various application areas.
This presentation will take place on:
Date: 6 December, 2017
Start Time: 08.00 PST / 11.00 EST / 16.00 GMT / 17.00 CET
By registering for this webinar you will be shown...
examples of application areas where DMS was used to complement the LC, or even eliminate the LC separation step


Don't miss out on this educational opportunity - register using the button below...