This article from Issue 12 of the Analytix Reporter, produced by Merck, introduces the most recent product additions to the company's comprehensive phytochemical standards product range that includes a number of standards of furocoumarins and other compounds. Find out about the new compound additions.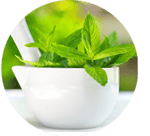 On offer is a comprehensive range of more than 2000 reference materials of plant constituents used in the quality control of herbal medicinal products and dietary supplements. The portfolio keeps getting updated with new products so download the full article to see the list of most recent product additions.

In this list you will find Cnidicin and Cnidilin, two newly added furocoumarin standards. Furocoumarins are a class of organic compounds that undergo activation by UV light and can form potentially harmful intermediates. As a result, these compounds are regulated in cosmetic products.

In Analytix Reporter, Issue 11 we presented a new certified reference material (CRM) mix with 16 compounds (cat. no. 93102) to test for furocoumarins. Now we extend our range with furocoumarin neat standards, complementing the furocoumarin portfolio beyond components of the mix. In the list you will also find new product additions from other phytochemical substance classes.

The entire offering of phytochemical reference materials, including standards and CRMs in neat and solution form, and the reference materials of plant extracts can be found on the website SigmaAldrich.com/Medicinalplants


To receive regular copies of the Analytix Reporter eNewsletter provide your email address below:

*The life science business of Merck operates as MilliporeSigma in the U.S. and Canada.