Thermo Scientific ion chromatography columns and gas chromatography kit support application flexibility.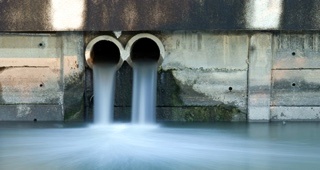 Researchers in environmental and industrial markets, challenged by evolving regulatory requirements, can now benefit from new chromatography columns and a new chromatography kit designed for flexible, efficient and reliable separations.
The new columns and kit include:
The Thermo Scientific EPA 8270D analyzer kit, which is designed to help environmental monitoring laboratories worldwide rapidly implement U.S. EPA Method 8270D to detect semi-volatile organic compound concentrations in soil, drinking water and wastewater. The kit complements the Thermo Scientific ISQ Series Single Quadrupole GC-MS system, delivering simple separation on a single GC column providing reliability and productivity.
The Thermo Scientific Dionex IonPac AS23-4μm analytical and guard columns, which provide advanced capabilities to detect oxyhalides and common inorganic anions in drinking water, groundwater, wastewater and other diverse sample matrices. The columns use smaller resin particles for efficient separations, enabling peak integration and high-quality results. The high-capacity and selectivity of the columns enable the detection of trace bromate, a toxic byproduct of ozone disinfection that the U.S. EPA and the World Health Organization (WHO) have identified as a potential carcinogen at low-μg/L levels in drinking water matrices.
The Thermo Scientific Dionex IonPac CS20 ion chromatography columns, which are designed to offer choice performance for the analysis of inorganic cations and amines. The columns use gradient ion chromatography to offer high selectivity for detecting a variety of alkyl and alkanol amines. Operating at only one percent of the eluent flow rate of the standard bore system, the columns are designed to help reduce operating costs and produce less waste while maintaining performance.
"Testing environmental samples for contaminants can be complex for labs, especially as regulatory guidelines continue to become stricter," said Mike Daniels, product line director, columns and chromatography consumables, Thermo Fisher. "We are continuously developing new technology so that our customers keep pace with these changes and remain confident that they are working within the most up to date parameters in order to produce results they can trust."