Are you struggling with atomic absorption applications? Would you like to know how to prevent and resolve common Hollow Cathode (HC) lamp issues? If so, this webinar can help by providing valuable troubleshooting tips that take the pain out of everyday operation.
Register for this upcoming webinar to discover more...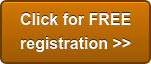 When is it happening?
This webinar will broadcast at three different times as below so please sign up for the broadcast that is most appropriate for you.
Broadcast #1: 12 February, 2019
10 am GMT (London) / 11 am CET (Paris)

Broadcast #2: 12 February, 2019
1 pm PST (California) / 4 pm EST (New York)

Broadcast #3: 13 February, 2019
9:30 am IST (Delhi) / 12 noon SGT (Singapore) / 3 pm AEDT (Melbourne)
This webinar will provide tips to help Atomic Absorption instrument users identify and overcome the most common causes of unplanned downtime and inconsistent results. Using these insights from presenter, Eric Vanclay's expert industry knowledge and technical experience, users will be able to:
Achieve the best performance from their instrumentation, and
Achieve new levels of productivity and efficiency in their spectroscopy workflows.
By attending this webinar you will:
learn how to prevent, identify and troubleshoot common Hollow Cathode (HC) lamp issues
learn valuable troubleshooting tips for Atomic Absorption that take the pain out of everyday operation
learn new workflows for routine Atomic Absorption applications that can reduce downtime, increase throughput, and improve data quality
learn more about tools and best practices that can be implemented in your lab to enable simple operation and reduce downtime.
The Presenter

Eric Vanclay
(Spectroscopy Supplies Product Marketing Manager, Agilent Technologies, Melbourne, Australia)

Eric Vanclay graduated from Monash University in Melbourne, Australia with a Bachelor of Science degree majoring in Chemistry in 1985. He has since completed further postgraduate studies in Marketing. He joined Varian in 1988 and has worked in a number of roles including Atomic Absorption Product Specialist, Atomic Absorption Product Manager, Export Marketing Manager, European Field Sales/Applications Specialist (atomic spectroscopy), ICP-OES Product Manager and MP-AES Product Manager. After the acquisition of Varian by Agilent Technologies, Eric took on the role of Spectroscopy Supplies Product Marketing Manager, with responsibility for field sales support, customer support, product development and marketing of the spectroscopy supplies. He has over 30 years' experience with all of the atomic spectroscopy techniques. He is based at Agilent's Spectroscopy Technology Innovation Centre in Melbourne, Australia.