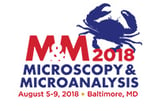 Dates: 5-9 August, 2018 Venue: Baltimore Convention Center, Baltimore, Maryland, USA
The Microscopy Society of America, the Microanalysis Society, and the Microscopical Society of Canada (Société de Microscopie du Canada) invite you to join them from 5-9 August in Baltimore, Maryland for Microscopy & Microanalysis 2018.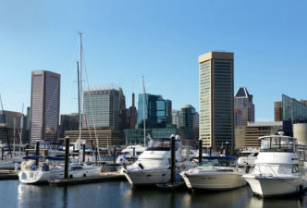 The scientific programme will comprise three symposia:
Analytical Sciences Symposia

Biological Sciences Symposia

Physical Sciences Symposia
The programme for each includes topics on the following:-
Analytical Sciences Symposia
Professor Hatsujiro Hashimoto Memorial Symposium: Foundations in Imaging Crystals, Defects, and Atoms

Atomic-scale Functional Imaging in Aberration-corrected Electron Microscopy

Four-dimensional Scanning Transmission Electron Microscopy (4D-STEM): From Scanning

Nanodiffraction to Ptychography and Beyond
In situ Transmission Electron Microscopy in Liquid and Gas Cells
Biological Sciences Symposia
Microscopy and Analysis in Forensic Science

Microscopy in Food Science: Bridging Biology and Materials Science

3D Structures: from Macromolecular Assemblies to Whole Cells (3DEM FIG)

Utilizing Microscopy for Research and Diagnosis of Diseases in Humans, Plants and Animals
Physical Sciences Symposia
Advances in Electron, X-ray and Neutron Spectro-imaging/Holography of Energy Materials and Devices

Atomically Thin 2D Materials: Recent Results and Challenges

Nanoparticles and 1D Materials: Synthesis, Characteristics and Applications

In situ Methods for Probing Properties and Dynamics in Materials

Plenary speakers include Jon Larsen who will be delivering a talk titled 'Using Microscopy to Find Stardust Anywhere'. Jon is the author of "In Search of Stardust," the first comprehensive popular science book on micrometeorites. The book also features a photo atlas presenting hundreds of micrometeorites imaged by high-resolution colour optical microscopy and by scanning electron microscopy.
Manu Prakash, PhD from Stanford University, is also a plenary speaker speaking about 'Why Every Child in the World Should Carry a Microscope in Their Pocket'. Manu obtained a Bachelor of Technology degree in Computer Science from the Indian Institute of Technology, Kanpur, India, and a PhD in Applied Physics from Massachusetts Institute of Technology. Since 2011, he has been an Assistant Professor in the Department of Bioengineering at Stanford University.
An exhibition will also run from 6-9 August. Further details about the scientific programme and exhibition can be found by visiting the website.