Separation Science, in collaboration with Honeywell, offers an on-demand webinar presentation that looks at particular aspects of quality management in Karl Fischer titration systems.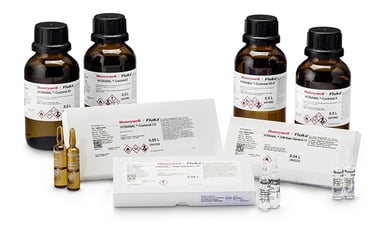 Calibration, validation and control of analytical instruments and reagents are central requirements in regular quality management systems. In the case of Karl Fischer titration, the most widely used method for water determination, a known amount of water is required. How we administer this water is the challenge.
In this on-demand webinar we discuss how sample size ties into standard selection, along with the various options available for the volumetric and coulometric KF systems. We also discuss how the water standards may be used to help verify the results of a sample.
By viewing this presentation you will learn about...
the importance of sample size with regard to standard selection
available standards for the volumetric and coulometric systems
the proper handling technique for the water standards
use of water standards to verify results