DataApex is pleased to announce that Clarity VA Chromatography Software supporting the Hitachi Chromaster and Primaide HPLC systems is now available in the North American market. This special Clarity version is exclusively available through Hitachi High Technologies America, Inc. Clarity VA provides solution for instrument control, digital data acquisition and data processing.
About Clarity Chromatography Software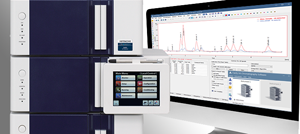 Clarity Chromatography Software has a strong position in the chromatography data systems market. Clarity is highly regarded for its intuitive approach, excellent performance, cost-effectiveness and proficient technical support.
About DataApex
DataApex is solely focused on chromatography software development. A strong emphasis is placed on technological innovation, visionary adoption of new laboratory standards, best practices and extensive customer support. DataApex products are sold in over 100 countries around the world. 15 chromatography instrument manufacturers resell privately labelled versions (OEMs) of DataApex's software.
For a basic introduction to Clarity watch this video demonstrating a brief overview of data acquisition, chromatogram and calibration windows.