Do you work in a food analysis lab? Do you work in an analytical lab supporting the food safety industry? Do you regularly work with food matrices? If the answer is yes to any of these questions, then the food safety analysis eSeminar is aimed at you...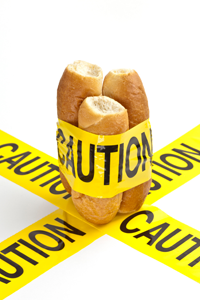 Separation Science, in collaboration with both PerkinElmer and Waters Corp., has developed a multi-speaker online event covering important analytical issues for the food safety industry. From food fraud and authenticity testing, to contaminants, allergens and toxins, key issues are addressed by industry experts in this event.
This eSeminar comprises the following talks:

New Approaches to Uncovering Food Fraud: From Targeted to Probabilistic Solutions
presented by Bert Popping (FOCOS – Food Consulting Strategically)



Next Generation Sequencing - A New Tool for Food Safety, Food Quality & Food Authenticity Control
presented by Ilka Haase (Eurofins Genomics)



HRMS-based Fingerprinting Strategies in Food Quality and Safety Assessment
presented by Jana Hajslova (Institute of Chemical Technology, Prague)



Enabling Food to Speak for Itself
presented by Ellen Miseo (Chief Scientist, Teak Origin, Inc.)



Real-time Authentication of Food & Beverages using DART-QDa LiveID Analysis
presented by Sara Stead (Waters Corp.)



Foodborne Contaminants - Formulation, Legislation and Analysis
presented by Jacqueline van der Wielen (Mars Wrigley Confectionary)



Food Allergen Detection Methods - Recent Developments and Future Paths Forward
presented by Melanie Downs and Philip Johnson (Food Allergy Research and Resource Program, University of Nebraska-Lincoln)



Developments in Mycotoxins Analysis
presented by Chiara Dall'Asta (University of Parma and European Food Safety Authority)



An Update on the Analysis of Marine Biotoxins in the EU and the Key Role of Chromatography
presented by Ana Gago-Martínez (University of Vigo and EU Reference Laboratory for Marine Biotoxins)



Advantages of Flow-based Triple Quad Mass Spectrometry in Food Safety Analysis
presented by Alessandro Baldi Talini (PerkinElmer)
This event is completely free of charge, you just need to register to attend.
Don't miss out on this unique educational event.