This article from Issue 11 of the Analytix Reporter, produced by Merck, introduces a new comprehensive range of purified food allergen protein standards manufactured by INDOOR® Biotechnologies.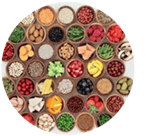 Food allergies are an increasing global concern. In industrialized countries, up to 10% of infants suffer from food allergies, with an increasing prevalence noted in the last decades. Developing countries have also experienced an increase in occurrence.

To protect consumers, there is a need for more comprehensive food allergen labeling beyond precautionary labeling. Significant progress is being made with regards to food allergy immunotherapies and diagnostics.
Quantitative results of analytical testing of food allergens can vary depending on the method. The various analytical techniques used to detect food allergens include PCR, immunoassays, and LC-MS. The use of allergen proteins reference materials will provide more consistent, traceable, and comparable results.

A new comprehensive range of purified food allergen protein standards, manufactured by Indoor Biotechnologies has been introduced and are available on SigmaAldrich.com/foodallergens. These proteins are purified by affinity chromatography and/or HPLC. The protein identity and amino acid composition is verified by Indoor Biotechnologies by using in-house mass spectrometry and amino acid analysis. In addition, their immune reactivity is validated by ELISA and IgE antibody binding. Allergens are manufactured under ISO 9001:2015 certified Quality Management System, consistently providing high-quality allergen proteins with limited lot to lot variability.
Allergen proteins are either isolated from a natural source (product codes NA) or expressed as a recombinant protein in E. coli or P. pastoris (RE, RP or RPI). Some proteins are also available in biotinylated form (BI) or Lo Tox™ proteins (LTN or LTR) which have very low endotoxin levels (<0.03 EU/μg protein). Lo Tox™ proteins are ideal for human and murine cellular studies using T-cells, APC's or dendritic cells.
To receive regular copies of the Analytix Reporter eNewsletter provide your email address below:

*The life science business of Merck operates as MilliporeSigma in the U.S. and Canada.