Waste plastic from food packaging is currently a topic of great concern, increasing demand for more sustainable, recycled materials. However, post-consumer recycled (PCR) plastics can require significant processing and analyses to identify volatile contaminants that may negatively impact food quality or safety.
Separation Science, in collaboration with SepSolve Analytical, offers an upcoming webinar that will demonstrate how thermal desorption coupled with comprehensive two-dimensional gas chromatography and time-of-flight mass spectrometry (TD-GC×GC-TOF MS) can provide fast and confident characterization of complex odour profiles from PCR plastics.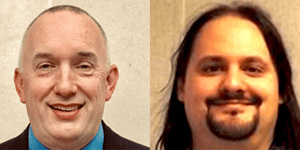 The speakers are Dr Shayne Green, who has worked in R&D for Dow Inc. for 30 years. His focus is in determination of trace concentration levels of small molecules in polyethylene and food packaging using extraction, chromatography and mass spectrometry, which includes polymer additives analyses and taste and odour analyses. The second speaker, Dr Chris Siegler, has worked in R&D for Dow Inc. for 8 years. His focus is in providing analytical expertise and problem-solving capabilities using 1D & 2D chromatography and mass spectrometry techniques across Dow's R&D and manufacturing businesses.
By attending this webinar you will...
Learn how cutting-edge analytical techniques can reveal hidden information from complex samples
Understand the hardware and software requirements for routine GC×GC
Hear how GC×GC-TOF MS can confidently identify potential odour taints
The presentation will broadcast on 17 October, starting at 7 am PDT (California) / 10 am EDT (New York) / 3 pm BST (London) / 4 pm CEST (Paris).
Don't miss out on this educational event...