Thermal extraction of polymers and other vehicle interior materials followed by GC/MS analysis is a popular and useful technique for screening materials for potential emissions, from fogging of windshields to vehicle interior air quality (VIAQ) in general.
The technique was popularized by the German VDA-278 method 25 years ago. Now both the understanding of the technique and the instrumentation to perform it have advanced. Separation Science, in collaboration with GERSTEL, Inc, offers an upcoming webinar covering the history and analytical basis of analytical thermal extraction for interior air quality. This presentation will cover the history of thermal extraction for material screening and how good sample preparation, instrument design, and temperature calibration can give these techniques continued utility and reliability.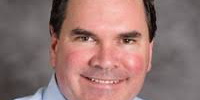 The presentation will be given by Kurt Thaxton, GERSTEL International Product Manager for Pyrolysis and Thermal Desorption, whose main focus is in instrument design and development of standard methods at SAE, ASTM and ISO.
By attending this upcoming presentation you will learn:
the history and analytical basis of analytical thermal extraction for interior air quality
the current state of the art, including tips and advice for scientists and engineers that perform VDA-278 and related methods for material emissions analysis
where these methods fit in the overall strategy for automotive air quality and where these methods are headed in the future
The webinar will take place:
Date: 7 August, 2019
Start Time: 08.00 PDT / 11.00 EDT / 16.00 BST / 17.00 CEST
Duration: Approximately 45 minutes